Whether you want to promote a professional image to your clients and employees, want to travel to the best sporting events in style, or just want a taste of the high life for a journey; we provide the perfect VIP coaches for any occasion. With a client list including the likes of Leeds United FC, Justin Rose, Sister Sledge, The FA and even one of the best selling music artists of all time in Beyonce – you're in safe hands with us.
That's because we understand that sometimes you want to pick luxury over the bare minimum. Features like built-in flat screen televisions with Sky TV, a well-stocked kitchen and bar, on-board wi-fi and more certainly deliver on that luxury. We believe our focus on a personalised experience is what takes us beyond other coach services, but that's not to disregard the coaches themselves. Reliable, stylish, professional; we believe they represent our company flawlessly.

Minibus hire can't compare with our coaches that provide for sixteen to thirty six passengers, who will all feel comfortable in our reclinable leather seats and spacious standing areas.
Our coaches were also made with other coaches in mind. By this, we mean that many people that use other coach companies are underwhelmed by the lack of helpful staff on board. That's why we are proud of the friendly and supportive hostesses that will be on every journey you take with us.
Many would rather walk than take a long coach journey with poor air conditioning systems. That's why we are proud of our air conditioning that keeps the warm days from being humid, and the cold nights from being numbing. Our array of flat screen televisions with Sky TV and DVD players also means that those long journeys can feel half the length thanks to the plethora of quality television available; no matter the hour.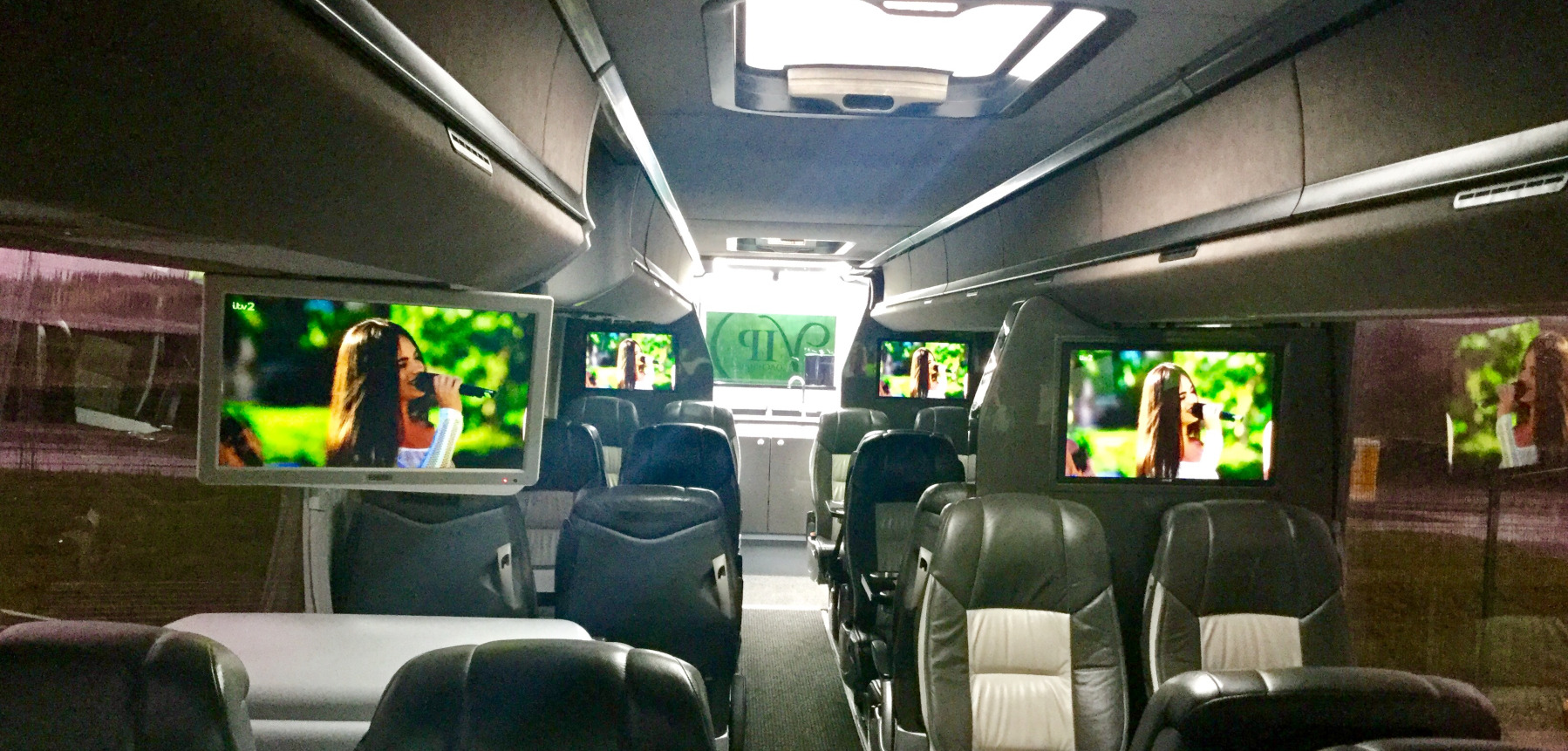 The coaches 240v electrical sockets, USB charge points and fast Wi-Fi also means that our more corporate clients can hold online meetings and answer emails on the go, while our more leisurely travellers can play their favourite playlists and browse the internet to their hearts content; all without having to worry about data limits.
People that hate airline food will be happy to hear we even have a fully-fitted kitchen for use, along with a well-stocked bar to help you get the party started or relax after a busy day.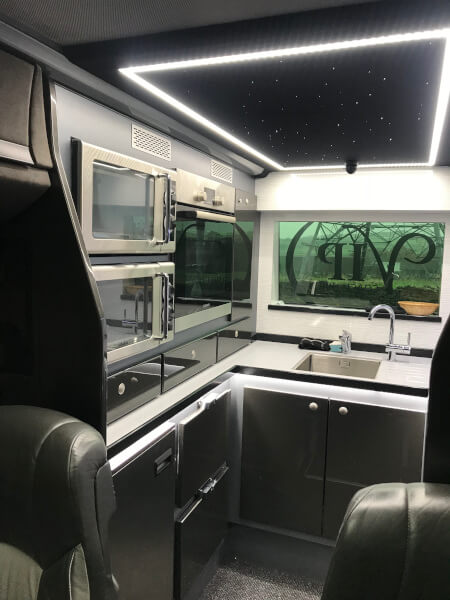 Amongst all this luxury, we've also not forgotten about the basics, and every coach comes
Toilet and washroom
 Kenco Coffee Machine
Fridge
Freeview TV
DVD Player
Wi Fi
240v Electrical Sockets
USB Charge Points